,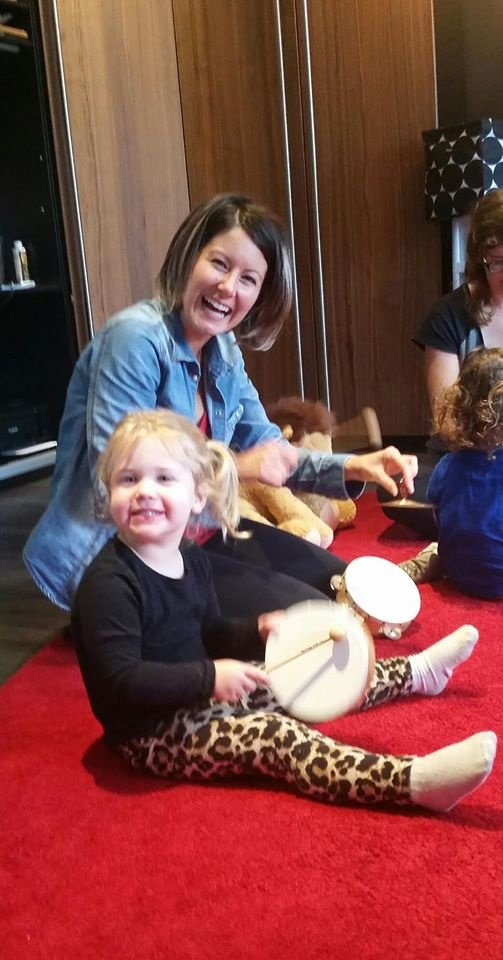 Children often come to us very shy, and sometimes with a reluctance to speak, never mind sing! We build their confidence by drawing them into activities with toys like Mega blocks, trucks, and teddy bears. As they play, we start singing or playing music. In one class we travel through numerous musical activities, story books, and instrumental activities We send you and your child home with a recording, and a workbook with simple activities so you can reinforce the class all week long. Many children spontaneously start singing the songs in the privacy of their homes and eventually develop the confidence to sing in class. Meanwhile, the parent has a range of activities with which to connect with their child while giving them a head start on musical concepts.
Thursdays at 9:00-9:45
All the activities and benefits
Each course is only 2 months long which is long enough to become comfortable, but not too long to get bored.
Language development and confidence
Our experience is that many of the shy, quiet children find both their singing and speaking voices. We have seen very quiet children experience a "language explosion" and by the time they are finished a session they are more confident and able to express themselves with greater ease.
Many of the subjects in preschool and kindergarten are touched on in the songs and books. Depending of the session we can cover subjects like colors, counting, body parts, days of the week, clothes, animals, dinosaurs and life cycles.
Students develop a strong sense of rhythm by moving to the music which is crucial to further musical studies. We also introduce them to basic concepts of faster and slower notes.
Besides learning to sing in pitch- which is the best way to develop the ear, we teach students to think in patterns.
The patterns that students learn to read are the foundation for music reading on the staff. This is a huge advantage when students start instrumental studies, as they are prepared for how the notes work on the staff. This unique to our program!!
Daycares are welcome to come and bringing their classes. We can tailor the program to met your interests and support the learning you want to do.
Demo Classes are available upon request

Times and prices
Thursday at 9:30-10:15 Sept. 9-Oct. 29 $96.00
Nov. 4- Dec. 16 $84.00
Jan. 6 - Feb. 24 $96.00
April 7- May 26 $96.00
babies under 9 months free, second sibling 20% off.